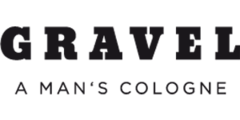 Discover the timeless, elegant and individual fragrances of GRAVEL at the Haute Parfumerie ARCADA in Samnaun.
The men's perfume by GRAVEL is a living classic that can be worn on every occasion. In the evening, at work, or everyday life. Gravel A Man's Cologne emphasizes your personality through its exclusivity and sophistication.
A classic fragrance, timeless-up-to-date, intense and uncompromising.
New York City 1957, the year in which Michael Knudsen created one of the oldest men's fragrances in the USA. A decade that went down in history. It was a time of departure, full of energy and energy. An era determined by icons such as James Dean, Elvis Presley, Frank Sinatra and Rat Pack, Marlon Brando and many others. The cityscape was dominated by elegant gentlemen, in a double-breasted hat, classically elegant, but also by the rising youth, wild-powerful, full of energy.
Gravel A Man's Cologne captures this spirit like no other perfume. Its timeless elegance paired with high intensity make Gravel a fragrance that radiates self-confidence and individuality.