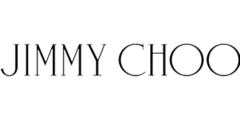 Add instant glamor to your everyday look with Jimmy Choo eyewear, including designer sunglasses. Whether you are on a weekend or on an exotic vacation. In our shop in the ZEGG 3000 we have a selection of styles and colors that fit your style.
All this at duty free prices.
Jimmy Choo is a 21st century luxury accessories brand that puts shoes first. They convey a sense of glamor and playful courage.
The brand goes back to a tailor-made shoemaker named Jimmy Choo, who was based in the East End of London in the early 1990s and engaged in the worldwide jet set, including Princess Diana. Jimmy Choo was founded in 1996 with the niece of Mr. Choo, Sandra Choi, who led the design in the East End studio and was on board as creative director, a position she still holds today. Mr. Choo left the company in 2001.
Today, Jimmy Choo includes a complete luxury brand. Women's shoes remain next to handbags, small leather goods, scarves, sunglasses, eyewear, belts, fragrances and men's shoes at the heart of the product range.