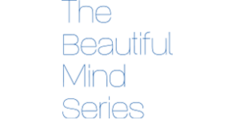 The Beautiful Mind Series perfumes are made for women who are not afraid to be extraordinary.
Are you also an extraordinary personality. Then you are exactly right with the product range of The Beautiful Mind Series. Come and visit us in our Haute Parfumerie ARCADA in Samnaun and be inspired and thoroughly advised.
The Beautiful Mind series was designed by the perfumer Geza Schoen of Escentric Molecules.
The Beautiful Mind Series is an unparalleled collaboration between a renowned nose nose, Geza Schön, an internationally renowned graphic design agency and special, unique women. With The Beautiful Mind Series, a series of scents has been created that puts people's unique abilities at the center of attention, not just a celebrity name.