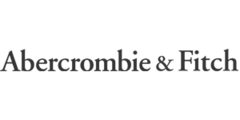 Your favorite perfume is just as important as your clothes, bags and shoes and reveals a lot about your personal style and makes a lasting impression.
Discover Abercrombie & Fitch fragrance collections at our ZEGG 3000 and ZEGG Duty Free Laret stores in Samnaun (open only during the winter season) at duty free prices.
Abercrombie & Fitch is an American fashion company based in New Albany.
Since 1997, however, are also offered perfumes that are in no way inferior to the clothing. Abercrombie & Fitch offers a full line of women's perfumes ranging from floral to fruity fragrances. And then there is Fierce for Her - the feminine version of our brand-typical men's fragrance with blackberry leaves, peony and beach forest.