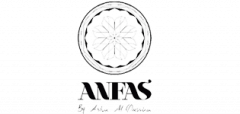 Are you looking for a fragrance that is distinctive, exclusive and authentic ??? Then you are exactly right with us in the HAUTE perfumery ARCADA in Samnaun.
Discover the seduction of an authentic Arabic fragrance culture!
Asim Al Qassim is the founder of Anfas and the first certified perfumer in the United Arab Emirates. The art, music and culture enthusiastic young architect combines his aesthetic sense with his passion for fragrances to an unmistakable trademark: A visionary, empathic and modern style that is at the same time deeply connected with the tradition and warmth of the loving soul and every detail meaning gives.
The name "Anfas" means translated as "inhale" and "immerse".