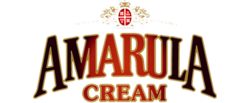 AMARULA CREAM: discover the secret of Africa in our ZEGG Duty Free Stores in Samnaun Engadin.
AMARULA Cream - the secret of Africa. A full-bodied, gentle Rahmliqueur that captures the characteristic aroma of the fruit of the legendary Marula tree - the elephant tree.
The first olive-green, then golden-yellow fruits of the female Marula tree are a popular food for elephants and - if they do not disappear in the mouth of a pachyderm - in February, the South African midsummer harvested. The elongated fruit is rich in vitamin C, potassium, calcium and magnesium; Their seeds are rich in oils and proteins. To make the Amarula Cream liqueur, the pitted pulp is pressed out of the shell and then fermented. After fermentation, the Marula wine is distilled in copper vessels. The young liqueur then matures in small oak barrels for two years before being mixed with the best fresh cream to create a smooth, smooth consistency.