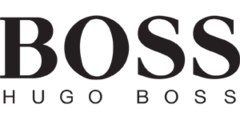 Hugo Boss is a traditional German brand founded in Metzingen in 1924 and today is one of the most successful fashion and lifestyle companies in the world. Since the mid-80s, Hugo Boss has also created his own fragrance line, which stands for modern elegance and discreet luxury.
The label offers you a fascinating selection of high-quality women's and men's fragrances for a wide variety of occasions. The wide range allows you to select a Hugo Boss perfume that suits your personal style.

Stop by at our ZEGG 3000, ZEGG Duty Free Laret stores (only open in winter) or at the Shopping Nevada in Samnaun and see for yourself the variety of women's and men's fragrances of HUGO BOSS.