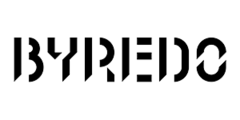 SCANDINAVIAN PARFUM DESIGN - HIGH QUALITY, COOL and URBAN. These are the scents of BYREDO.
Discover these exclusively in our Haute Parfumerie ARCADA in Samnaun. Our trained team will be happy to advise you.
Byredo Parfums is a Stockholm based company founded in 2006 by Ben Gorham. Ben Gorham specializes in artisan exquisite and high quality fragrances.
In his fragrances Ben Gorham combines global influences with the typical Scandinavian pureness. The simple bottle with catchy typography gives the fragrances of Byredo the perfect cool urban character.