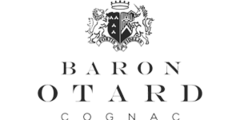 Discover the exquisite Cognac Baron Otard in our ZEGG Stores in Samnaun Engadin.
The Cognac Haus Otard was founded in 1795 by Baptiste Antoine Otard and has its seat from the beginning in the "Château de Cognac", the castle of the city of Cognac.
The exquisite aromas of Baron Otard mature in a special setting. The Otard comes from the wineries of one of the most traditional distilleries, Otard, based in the castle of Cognac in France. Otard's wineries stretch over large areas, with the barrique casks storing this cognac stacked in multiple levels. The constantly constant temperatures of 15 ° C and a high humidity of about 90% ensure in the several meters thick walls and vaults of the old castle cellar that the house Otard loses annually by evaporation alone cognac in the equivalent of about three million bottles.