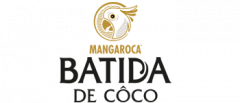 Discover the irresistible, exotic liqueur from Batida de Coco in our ZEGG stores ZEGG 3000, ZEGG Duty Free Laret and in the Shopping Nevada in Samnaun.
Batida de Coco is a classic among the Batidas and belongs in Brazil to the most popular drinks ever.
The creamy milk-white coconut liqueur is made according to a typical Brazilian recipe based on milk, alcohol and coconut flavors. The fine taste with the pronounced coconut flavor is considered the secret for the great success.
Best tastes Batida de Coco pure on ice, as well as mixed in fine cocktails.