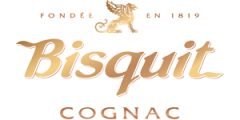 Discover the intensely aromatic biscuit cognac in our ZEGG stores in Samnaun Engadin.
The House of Bisquit Cognacs was founded in 1819 in the heart of France, from the spirit of one man: Alexandre Bisquit.
The specificity of Bisquit relies on a longer distillation in order to obtain a more intense aromatic expression and to develop a suppler & smoother Cognac. The longer distillation is the path to more smoothness and to a more generous bouquet. This unique mastery of time is a Savoir-Faire transmitted from one generation of Maître de Chai to another.