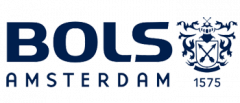 Bols Advocaat eggnog - the original from the Netherlands. Discover the creamy egg liqueur from Lucas Bols in our ZEGG stores ZEGG 3000, ZEGG Duty Free Laret and in the Shopping Nevada in Samnaun.
Lucas Bols founded his company BOLS ADVOCAAT, which is still known worldwide, in 1575 in Amsterdam - the oldest liqueur producer in the world.
BOLS ADVOCAAT Eggnog is a delicious liqueur made from egg yolk, sugar, brandy and vanilla. Thanks to its new creamier recipe, BOLS ADVOCAAT egg liqueur is now even milder in taste and more fluid in consistency. This makes it the perfect ingredient for creative baking and for preparing the most delicious desserts.