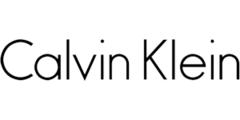 Discover the trendy, seductive women's and men's fragrances from Calvin Klein in our stores ZEGG 3000, ZEGG Duty Free Laret or in the Super discount Nevada in Samnaun.
The company was founded in 1968 by Calvin Klein and his business partner Barry Schwartz.
Calvin Klein is a cult. Whether in the fashion or fragrance sector: the American designer knows what cool cosmopolitans want. He has an intuitive sense for the trends of tomorrow and masterfully combines luxury with casual sex appeal. Calvin Klein has never forgotten with his legendary unisex classic CK one, which hit the nerve of a whole generation and helped to break outdated rules and break down barriers. One thing is certain: Anyone who wears Calvin Klein loves sparkling, fresh purism and a lifestyle that knows no conventions.