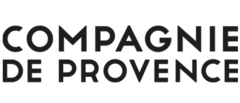 NATURAL, SENSORY AND ENVIRONMENTALLY FRIENDLY FORMULAS

Most COMPAGNIE DE PROVENCE products consist of at least 95% natural ingredients that naturally take care of you and your interior. The aim is to offer formulas that are as natural as possible without compromising sensory and efficiency for cosmetic treatments with 100% pleasure.

Discover COMPAGNIE DE PROVENCE products from now on in our ZEGG Stores, ZEGG 3000 & ZEGG Duty Free Laret!
COMPAGNIE DE PROVENCE pay particular attention to the formulation of the products by removing controversial ingredients: 100% of the products are formulated WITHOUT parabens, mineral oils, aluminum, sodium laureth sulfate and triclosan. Removing certain ingredients requires a lot of flexibility in order to preserve the sensory properties of the textures with the right dose of preservative. Only the bare essentials, no frills.
Since COMPAGNIE DE PROVENCE are aware that they live in a privileged natural environment between land and sea, they are all the more sensitive to the environmental impact. They are therefore working on the biodegradability of their rinsed products: The formulas of the shower treatments, their dishwashing detergents and the Marseille soap cube are biodegradable and return to nature without a trace! In short, COMPAGNIE DE PROVENCE develop serious products that don't take themselves seriously.
This is the Compagnie de Provence's promise!