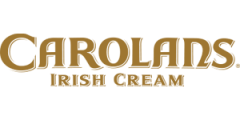 Let yourself be pampered by Carolans and discover the incomparably smooth and creamy taste of Carolans Finest Irish Cream Liqueur in our ZEGG Stores ZEGG 3000 and ZEGG Duty Free Laret in Samnaun.

Carolans was born in the Irish county of Tipperary in 1978 and owes its name to the legendary 17th century harpist Turlough O'Carolan.
Carolan's Original Irish Cream Liqueur is made from the finest Irish whiskey, freshly baked cream and the sweetness of natural honey. Its unique taste has made it possible to become one of the largest Irish cream brands in the world.
You can enjoy Carolans neat, on ice or in cocktails and long drinks. The Carolans liqueur has an unopened shelf life of approx. 2 years and 6 months after opening. Please store the liqueur cool after opening.