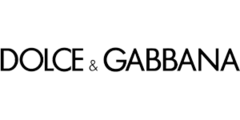 Immerse yourself in the world of fragrances by Dolce & Gabbana and get the power and glamor of the catwalk creations as fragrance in our ZEGG 3000, ZEGG Duty Free Laret stores or at the SuperDiscount Nevada in Samnaun.
Dolce & Gabbana S.r.l. is an Italian fashion company based in Milan and was founded in 1985 by the two fashion designers Domenico Dolce and Stefano Gabbana in Legnano near Milan.
Dolce & Gabbana does not only stand for Italian fashion, but also creates fragrances. The women's fragrances of Dolce & Gabbana are suitable for any woman who is not afraid to be the center of attention. Even with the range of men's fragrances, the Dolce & Gabbana brand is not behind.