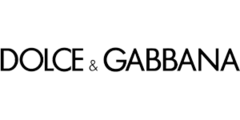 Discover a large selection of Dolce & Gabbana sunglasses for men and women in Samnaun in our ZEGG Store - ZEGG 3000.
Dolce & Gabbana S.r.l. is an Italian fashion company based in Milan. It was founded in 1985 by the two fashion designers Domenico Dolce and Stefano Gabbana in Legnano near Milan.
A D & G sunglasses is not only a fashionable addition to the outfit, but also protects you from the dangerous UV radiation.
Dolce & Gabbana makes sunglasses for every outfit: from unobtrusive monochrome glasses over models in eye-catching colors to multi-colored variants. The frames are made of light metal, acrylic or a mix of these materials. A molded nose and rounded ends at the ends ensure a secure fit of the sunglasses.