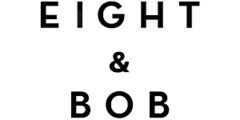 Looking for a little wonder for your senses ??? Then come to our Haute Parfumerie ARCADA in Samnaun and step into the world of Albert Fouguet, founder of Eight & Bob.
Albert Fouquet, the son of a Parisian aristocrat, belonged to the elite of French society of the early 20th century and was a perfume connoisseur.
One night, during his summer vacation on the French Riviera in 1937, Albert befriended a young American student traveling through France in a convertible: John F. Kennedy. Only a few minutes after they met, the vain JFK was fascinated by the essence Albert wore. Kennedy's charm and kindness made Albert leave him a sample of his eau de cologne the following morning with the sardonic hint: "In this vial you will find some of the French charm that your American personality lacks." After returning from vacation Albert received a letter from John from the US thanking him for the friendly gesture and informing him of the success his perfume enjoyed among his friends.