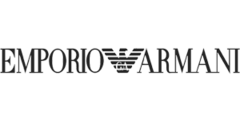 Have you been looking for a luxurious yet everyday designer sunglass for a long time? Then you are exactly right in our shop ZEGG 3000 in Samnaun. We present a diverse selection of sporty and elegant models for men and women.
Their clear shapes and classic designs make them perfect for everyday wear.
Emporio Armani sunglasses stand for the sportiness and joie de vivre in the chic style of the Italian designer brand Armani.
With fresh colors and classic and trendy shapes, the designer plays all the combinations that are currently in the sunglasses fashion. The current collection of Emporio Armani is influenced by the 80s. The basic form of many models is based on the then very popular square wayfarer sunglasses. Armani offers the shape very classic with black frame as well as with green and gray lenses. Another variant features a modern component with blue lenses. Fans of brown versions in Havana style will also get their money's worth. With hip creamy details in red, designer Giorgio Armani catapults the Wayfarer style into the 21st century.