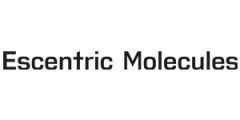 Escentric Molecules is the label of the perfumer Geza Schoen. The world's first mono fragrances hit the market in 2006 and became an absolute global hit overnight. To the success of these fragrances led the aroma molecule Iso E Super, which was founded in 1973 in a laboratory at the IFF. The perfumer Geza Schoen creates two fragrance versions for Escentric Molecules. The Molecule version and the Escentric version.
The niche perfumes from Escentric Molecules last extremely long and are made for those looking for innovative and original things. Their extraordinary flavors conjure up new unforgettable stories every day.

Would you like to wear a new and unforgettable story on your skin every day ?? Then come to our Haute Parfumerie ARCADA in Samnaun and let us advise you.