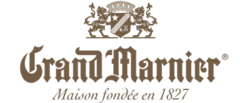 Immerse yourself in a world of French sophistication, where the good becomes the big and the ordinary becomes the extraordinary. Discover the fruity Grand Marnier liqueur in our ZEGG stores in Samnaun Engadin.
The history of Grand Marnier began about two centuries ago in 1827 - when Jean Baptiste Lapostolle built the original distillery in Neauphle-le-Château, a small town outside of Paris, which quickly gained an exceptional reputation for high quality.
The Grand Marnier is a fruity Triple Sec liqueur based on cognac and separately distilled orange spirit. The fruity, rather bitter taste is complemented by sweet and nutty notes, which are perfectly coordinated. But it is only through slow aging in French oak barrels that the drink gets its distinctive taste and golden color.