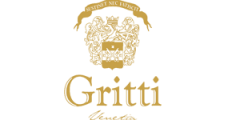 Exclusively available in the Haute Parfumerie ARCADA in Samnaun - GRITTI.
Also discover the limited edition of 2,000 pieces TUTÙ in our Haute Perfumery ARCADA in Samnaun.
The perfume line was founded in 2010 under the direction of the Gritti family and the company was a perfume manufacturer for many years. The old family recipes were invented directly by the ancestor Alvise Gritti, who lived in the 16th century. In descent, he was the pioneer of perfume design.
The logo is inspired by the blazon of the Gritti family.