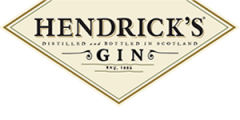 Hendrick's Gin is something very special: Made with cucumber and rose petal essences. Stop by our ZEGG Stores in Samnaun and see for yourself this unique gin.
An INFUSION of ROSE and CUCUMBER.
No other gin tastes like HENDRICK'S, because no other gin is made like HENDRICK'S. The marriage of the poetic rose (the Bulgarian Rosa Damascena to be exact) with the adventurous refreshing cucumber gives our gin a unique melodic nature.