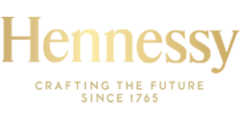 Discover the noble, valuable cognacs from Hennessy at our ZEGG stores in Samnaun.
Richard Hennessy, an Irish officer, founded the Maison in 1765. A house that is always innovative and creative to create the best cognacs in the world.
The distillation of the Hennessy is then carried out in copper kettles, while aging eventually completes the distillate itself, which can rest for over a hundred years. In the historic Hennessy cellars, bathed in a soft light and offering optimal temperature and humidity conditions, we find what may be considered one of the largest Eau de Vie reserves in the world.
With mythical spirits, Hennessy's is truly an extraordinary maison capable of challenging the passage of time, simply offering fabulous cognacs: cognacs, created for 250 years from the ever-new encounter between the generous nature and the world The know-how that has been transmitted over the centuries is created from generation to generation.