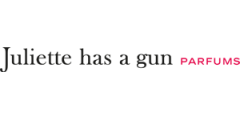 Juliette has a Gun was founded in Paris in 2006 by Romano Ricci, the great-grandson of Nina Ricci. He has set himself the task of creating an exclusive perfume line with provocative fragrances for the woman of today.
A fragrance of the cult label may well be described as innovative, a bit wild, maybe even a little reserved but in any case absolutely unique. This is ensured by experienced perfumers and clear fragrances.
Find the right scent for yourself, whether as a daily companion or for a special occasion. Stop by at our Haute Parfumerie ARCADA or ZEGG 3000 in Samnaun and be inspired by the unique, exclusive scents of Juliette has a Gun.