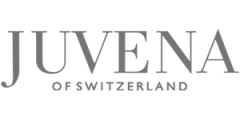 Enjoy the breath of eternal youth. Discover the revolutionary anti-aging skincare products from JUVENA in the duty-free area in Samnaun.
JUVENA, a cosmetics brand on the pulse of the time.
Juvena of Switzerland stands for tradition and pioneering spirit in the development of sophisticated anti-aging care. Founded in 1954, JUVENA combines established brand values, such as high Swiss quality standards and professional customer care with innovative, scientific research. This results in revolutionary anti-aging skin care products.
The name JUVENA comes from the Latin "juvenalis" - youthfulness - and is at the same time a vision and a promise. For over 60 years, the scientists at JUVENA have been researching the skin and the processes that lead to skin aging. The success is visible.