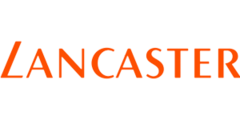 In the duty-free paradise in Samnaun at ZEGG 3000 and ZEGG Duty Free Laret you will find an extensive Lancaster assortment.
LANCASTER - the expert for skin and sun care!
The entrepreneur George Wurz and the chemist dr. Eugène Frezzati met in Monaco in 1946. Both dreamed of a company that was to develop and distribute innovative luxury care products.
Among the usual problems of the post-war period, it was not easy to come up with quality ingredients. Nevertheless, the two managed to establish their business in Monaco. The quality of the products got around quickly and the success did not last.
Groundbreaking new products, such as the development of their own sun care, stood for the innovation that Lancaster was soon to become famous for.