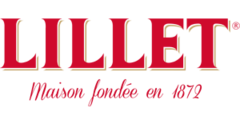 Lillet: The refined aperitif for connoisseurs - since 1872.
Discover the finest aperitif culture from Lillet in our ZEGG Store ZEGG 3000 in the duty-free paradise in Samnaun.
The aperitif with a French accent. Fruity. Fresh. And typically French.
Whether pure, as a light aperitif or as a perfect cocktail ingredient: Lillet simply tastes unique. This is probably due to the special combination that has given the popular wine aperitif its unmistakable fresh taste since 1872. On the one hand, Lillet consists of fine wines from the world-famous growing area around Bordeaux - and on the other hand from natural macerates of exotic citrus fruits. The traditional, manual production guarantees the special taste and the excellent quality of each bottle.