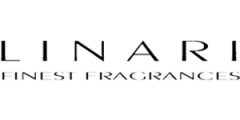 Vision of immaculate attention to detail - Made in Germany.
LINARI - Symbiosis of unique fragrance and puristic design.

Discover the unique room scents of LINARI exclusively in our Haute Perfumery ARCADA in Samnaun.
Create yourself a pleasant, soothing atmosphere.
Fragrances play an important and unconscious role in our daily lives. They influence our moods and impressions. This way you can create and emphasize pleasant atmospheres with beautiful fragrances. LINARI has set itself the task of consistently combining and creating splendid room fragrances of the highest quality with a clear, timeless design. LINARI stands for the purist-elegant symbiosis of the fragrances and the forms that are characterized by their timelessness. The room fragrances from LINARI define a new individuality.