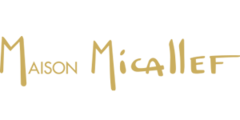 The fascinating collections of M.Micallef are based on the most precious natural essences and enjoy an excellent reputation worldwide. The brand not only supplies its own boutiques and exclusive perfumeries, but also royal families and well-known luxury houses. The Durante family, founders of M. Micallef, attach great importance to a selective distribution to preserve the authenticity and uniqueness of their perfumes.

Are you looking for an exclusive, noble and precious fragrance? Then come and visit our Haute Perfumery ARCADA in Samnaun.
Discover the personalized fragrances specially made for us, such as MONTANA Privè or Mon Parfum Pearl in 30ml.

Feel the touch of luxury on your skin!
The Côte d'Azur, one of the most beautiful regions of France, is famous for its scents. Here Martine Micallef has been creating incomparably graceful and original perfumes of the highest quality since 1996. The name Micallef stands for the pursuit of perfection and is set to the whole world by connoisseurs and lovers.
Martine Micallef and Geoffrey Nejman discover their passion for each other to devote themselves to another passion. From her enthusiasm for exquisite essences and ornate bottles.