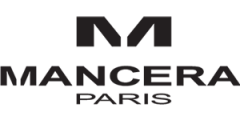 Exclusive, incomparable fragrance experiences from MANCERA are waiting to be discovered by you.
Stop by at our Haute Perfumery ARCADA in Samnaun and let yourself be inspired by the western as well as oriental fragrance tastes.
Our trained team will find the right fragrance for you too.
Mancera perfumes are quite different from the typical oriental perfume brands. These are intense, highly concentrated perfumes with predominantly Western appeal and some extraordinary Aoud creations. Only the highest quality ingredients of nature and synthesis are used. Decisive for the mixing ratio of Mancera are adhesion, penetration and unfolding of the respective overall composition.
The Mancera bottle made of heavy crystal glass is a special production of the Italian manufactory Luigi Bormioli, whose design art looks back on a long history up to the Renaissance.