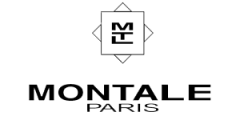 Founded in 2003 by world-renowned perfumer Pierre Montale, Montale Paris is for many the epitome of modern "haute parfumerie".
Pierre Montale spent a long time in Saudi Arabia and it was the mixture of scents in the Orient that became the inspiration for his perfumes. The exclusive perfumes are made of precious natural materials in high concentrations, so the fragrances of the perfumes of Montale Paris are so intense and long lasting.
The most popular scents of Pierre Montale include the unique Oud variations, which are obtained from precious tree resin of the Oud tree.
The Montale collection is an insider tip for connoisseurs of the Middle East. For all men and women who want to pamper their sense of smell and make an unforgettable impression, Montale perfumes are the ideal choice.
Therefore, stop by our Haute Perfumery ARCADA in Samnaun and give yourself an unforgettable impression.