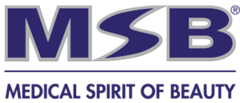 In the ZEGG Haute Parfumerie Arcada in Samnaun you can get exclusive MSB - Medical Spirit of Beauty.
MSB - Cosmeceuticals is THE intelligent cosmetics brand that takes care of your beauty with a comprehensive, holistic and innovative concept.
Experience, knowledge and intensive research by leading developers stand for the effectiveness, quality and safety of every MSB product. Together with recognized experts, specialists have been developing cosmetic products and care concepts since 2003 that give your skin new vitality and a youthful appearance.
Active ingredient complex developed exclusively for MSB Cosmeceutical
Valuable and highly concentrated ingredients
Highly effective formulas and a new type of synergy
Immediately visible, long-lasting results