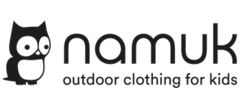 Children's fashion for little bullies and robber's daughters. Discover NAMUK in our ZEGG Sport & Mode in Samnaun.
100% passion for children's needs
The first Swiss children's outdoor label was founded to produce exactly what little bullies and robbers' daughters want: hard-wearing, well thought-out and, above all, child-friendly outdoor clothes that combine comfort and fun. And join in every nonsense. Innovative and robust materials are used in the high-quality processed products so that the textiles can last for years without any problems
can be passed on and carried by many children. Over 70 percent of the collection contains recycled materials and is produced as sustainably, responsibly and fairly as possible.