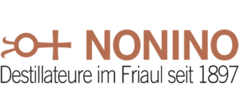 Distilleria NONINO. Noble grappas with tradition.
Discover the premium grappas in our ZEGG stores in Samnaun Engadin.
The art of distilling has been a privilege of the Nonino family since 1897.
The Nonino family is considered very close to home, which is why they only use pomace from local grape varieties, some of which were on the verge of extinction, for grappa production. In addition to their clear, unripened grappas from a wide variety of cuvées, there are also matured grappas in the range that can mature in a wide variety of barrel types for up to 20 years.