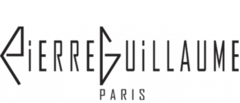 Pierre Guillaume founded his own brand Parfumerie Gènèrale in 2002 and is conquering the market at breakneck speed.
Each fragrance is truly unique, making the hearts of modern women and men beat faster. The different fragrance creations are characterized by creativity, individuality and originality.
The scents of Pierre Guillaume are addressed to anyone who feels addressed by them. Nothing is predetermined, you decide for yourself which perfume suits you best.

The Haute Parfumerie ARCADA is particularly proud that we were able to win this label for our Haute Parfumerie.