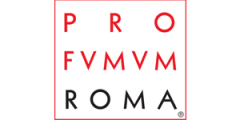 The Durante family, the founder of the Profumum Roma brand, personally selects only the best perfumeries in the world who can present the fragrance range from Profumum Roma. We too from the Haute Parfumerie ARCADA in Samnaun are lucky and have been chosen by the family Durante.
Therefore, come to our Haute Parfumerie ARCADA in Samnaun and let yourself be enchanted by the unique, exclusive fragrances.
Experience a true POETRY on your skin.
Celestino Durante decided at the end of the Second World War to leave his place in Sant'Elena Italy and drive with his wife Luise to Rome. Soon, the young people succeed in proving their talent and became one of the most important perfumers of Rome.
Meanwhile, the siblings Durante run the business of their parents and have made the perfume house internationally known in the last twenty years.
At Profumum Roma, the perfumers put true poetry into small bottles, because the fragrances describe the impression of a very specific moment. Landscapes and passions become olfactory artworks at Profumum Roma. A scent of Profumum Roma is composed of at least eight to ten essences and has a very high perfume content of at least 43 percent. That's what makes the fragrances special. They take up to thirty minutes to develop in all their facets on the skin - and then to impress with a particularly long shelf life.