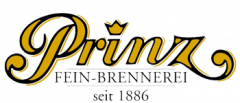 Enjoyment of fine wines will get their money's worth with the Prinz products. Let yourself be carried away into the world of pleasure and discover the wide variety of products in our ZEGG stores in the duty-free paradise of Samnaun.
The fine distillery Thomas Prinz is located on the edge of Lake Constance. The special climatic conditions in Austria allow a wide variety of fruit to ripen.
Prince stands for high quality and a unique variety. Meanwhile, the Prince schnapps has been produced since 1886. Natural conditions have always been used optimally and the experience of more than 4 generations is incorporated into the Prinz Schnaps and the Liköre. The main focus of the noble brandies is distillation, so that spirits can be fired with high expectations, which additionally meet the requirements of the end user.