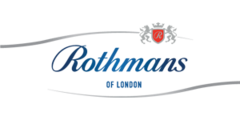 Rothmans is a transnational company in the tobacco industry. The company is owned 60% by Rothmans Inc. and 40% by the Altria Group (Marlboro). Rothmans is based in Canada.
In 1963, the Swiss company Sullana was incorporated into the group.

Rothmans has appeared as a longtime sponsor in motorsport. The teams Rothmans-Porsche in the area of sports cars and Gran Turismo and the cooperation with the Williams F1 team in the 1990s are well-known.