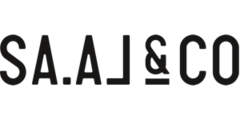 Discover the natural body care for men by SA.AL & CO exclusively in our shop ZEGG Haute Parfumerie Arcada in Samnaun.
SA.AL & CO is a young company from Vienna that produces natural body care for men in the Tyrolean Alps.
The innovative products convince by the combination of exclusively natural ingredients and a masculine design.
Their approach is simple but uncompromising: five essentials in a high quality body care line for the Conscious Man, consisting of 011 Hair & Body Wash, 021 Shaving Cream, 031 Light Moisturizer & Aftershave Balm, 041 Intense Moisturizer and 051 Deodorant.