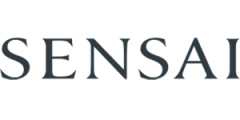 Are you looking for an experience for body, mind and senses? Then you are in the right place with the care and beauty products from Sensai. Discover the wide range of Sensai in our stores ZEGG Haute Parfumerie Arcada, ZEGG 3000 and ZEGG Duty Free Laret in Samnaun.
SENSAI - the premium brand of Kanebo
"Sensai" means "delicacy, grace and simple elegance". Properties that are essential for the Japanese beauty ideal. For the products of the brand Sensai Kanebo uses one of the highest quality silk species in the world: The Koishimaru silk. It offers high compatibility through its skin-related components and contributes to the formation of skin-own hyaluron. In addition, it moisturizes and gives the skin a fresh healthy look.