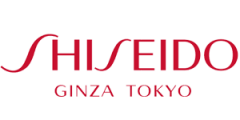 Shiseido is one of the oldest and best-known cosmetics brands. Look forward to a large selection of Japanese beauty products in our ZEGG 3000 and ZEGG Duty Free Laret stores in Samnaun.
SHISEIDO - BEAUTY FOR ALL SINCE 1872
The Japanese brand is known for high quality facial care using the latest technology, which is suitable for all skin types. The camellia as a symbol of strength and beauty has stood for the brand since its inception.
"Shiseido brings out the inner beauty."