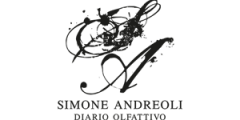 The Haute Parfumerie ARCADA in Samnaun presents the exclusive olfactory compositions of Simone Andreoli.
Simone Andreoli is a name that fixes olfactory compositions with memories and memories of distant lands, and impresses the thoughts of a travel journal in every perfume as if it were a painter's canvas or a pentagram of a musician.
The perfume is the protagonist, narrator of stories intertwined between written words and reminiscences dissolved in an odor connection, the material mingling to bring us back to this forgotten beach or in the traffic of Wall Street.
Simone Andreoli loves to create perfumes with original olfactory combinations that are not influenced by temporary fashion, but serve only to recognize their individuality, thus breaking away from anything conventional and standardized.