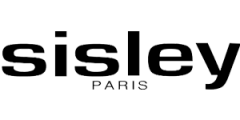 Thanks to the combination of know-how, professional and individual advice and creativity, Sisley has designed a specific approach for all its product lines.
We are happy to share this creativity in our ZEGG Stores in the ZEGG 3000, in the ZEGG Duty Free Laret and in the ZEGG Haute Parfumerie Arcada.
Sisley is represented as an international brand on five continents and in over 90 countries. Sisley relies on exclusive and individual advice worldwide. The company sells its products through carefully selected distribution partners, but mainly through thirty branches in Europe, Asia, America and the Middle East. International development is progressing rapidly and Sisley products are becoming increasingly successful worldwide.