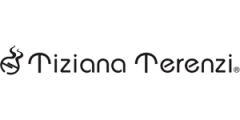 Three generations and the story of a passion!
The way for the perfume brand Tiziana Terenzi prepares the family business Cereria Terenzi Evelino, founded 45 years ago by Guglielmo Terenzi. In the meantime, Guglielmo's grandsons Tiziana and Paolo Terenzi have taken over the inheritance and vowed to follow the tradition and to make no compromise in the production and choice of raw materials for exquisite fragrances. The seductive fragrances of Tiziana Terenzi are sometimes sensual, sometimes very spicy and exotic or soft and discreet, so that for every type of the appropriate fragrance is there.

Discover now the many high-quality perfumes by Tiziana Terenzi in the Haute Parfumerie ARCADA in Samnaun and let yourself be enchanted.