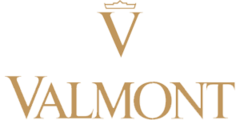 Give skin aging no chance and also experience the touch of luxury on your skin. Discover the exclusive brand Valmont in our shop ZEGG Haute Parfumerie Arcada in Samnaun.
VALMONT - Valuables from the Swiss Alps meet state-of-the-art technology.
In the early 1980s, a whole team of Swiss biologists and cosmetologists set to work to search for the ultimate weapon to combat the external signs of aging. Based on the concept of cell therapy, the researchers penetrated into the core of the skin cells and extracted by means of an exclusive and patented process two molecules with extraordinary capabilities: DNA and RNA.