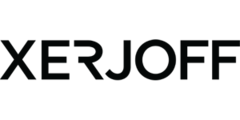 XerJoff's luxury fragrances are available only in Dubai and across Switzerland in 2 perfumeries - including our Haute Parfumerie ARCADA in Samnaun.
Come and enter a world of luxury and glamor.
Driven by his love of beautiful things and his fascination with the world of luxury perfumes, Italian Sergio Momo founded XerJoff International in 2004 with Dominique Salvo, designer and corporate image coordinator.
To experience the world of XerJoff is to go beyond the previously known olfactory dimension, and to discover a universe where the human gift of artistic creativity has been matched with equal materials. The XerJoff fragrance collections are all the result of a unique synthesis of old traditions and the latest state-of-the-art technologies. The use of selected natural raw materials, combined with an innovative extraction process, results in a unit of exceptional quality.