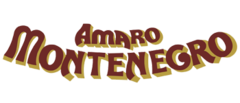 Discover the Italian herbal liqueur Amaro Montenegro in our ZEGG stores in Samnaun.
The Amaro Montenegro is a classic Italian bitters and comes from the home Berentzen. The name is composed of the Italian word for "bitter" and a tribute to the second Italian queen - Princess Helen of Montenegro.
The herbal liqueur is made according to a traditional recipe kept secret for over a century. Over 40 selected herbs macerate for several weeks in alcohol, creating the "aromatic heart" of Amaro Montenegro. At least that's known: the formula includes sweet and bitter oranges, dried oranges, coriander seeds, marjoram, oregano, artemisia, cinnamon, cloves and nutmeg. The colorfully mixed composition unfolds all sorts of flavors, from bitter-herbal to balsamic-fresh to fruity-sweet.