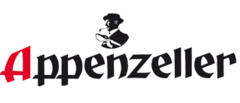 Come to our ZEGG stores ZEGG 3000, ZEGG Duty Free Laret or the Shopping Nevada in Samnaun Engadin and discover the unmistakable taste of the Appenzeller Alpine bitter with its 42 herbs, flowers, roots and spices.
With the establishment of his liquor store in 1902, Emil Ebneter laid the foundation stone for today's Appenzeller Alpenbitter AG.
The recipe for the Alpine bitter herbal liqueur is well guarded; only so much is known: it contains 42 essences, including: yellow gentian, chamomile, ginger, violet, juniper, cinnamon and coriander. In addition, lemon balm, lavender, peppermint, marjoram, wormwood and mountain savory, which are cultivated on various Appenzell farms especially for the Alpine bitter. The last small change to the original composition took place in 1960, when the Alpenrose - at that time a component of the liqueur - was put under protection. The liqueur bites bitter-sweetly for herbs.
It is made from 100% natural ingredients and no chemical ingredients.