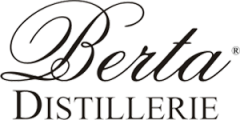 Discover the Piedmont-based Berta family business in our ZEGG stores in Samnaun, which is known for special Grappe with a large, distinctive personality.
The Berta family has been dedicated to the distillery since 1947. In the north of Italy, in the middle of the Piedmontese hills, at the meeting point of the peasant cultures of Langhe and Monferrato, the Distilleria Berta was born.
Characteristic is the love of the family Berta for land and area culture - so the names of the Grappe are determined more by emotional than by marketing technical conditions. For example, the first ten-year brandy was named "Roccaniva", after a family vineyard near Casalotto di Mombaruzzo. There, the new distillery was built.